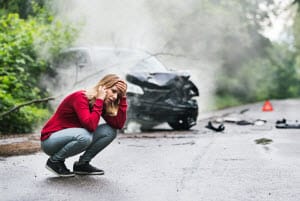 Accidents happen every day. This is especially true regarding auto accidents. California is one of the leading states in the country for car accidents. In Contra Costa County alone, more than 5,000 individuals were involved in auto accidents in 2016. It's easy to want to move on quickly, especially when the alternative might mean a lengthy and confusing process of dealing with insurance companies. However, as a firm that has helped countless clients with the aftermath of auto accidents, we can offer this advice: Don't settle with insurance right away.
Consulting an attorney who can evaluate your case and look at possible outcomes is crucial after an accident. They will be able to offer alternatives that apply to your situation. For instance, most people think that if the other party did not have insurance, they wouldn't get anything to help cover their needs. This is not necessarily true. Things like uninsured motorists' coverage do exist and can make a difference in your case.
We Help People Suffering After A Variety Of Accidents
It is not just car accidents that call for a lawyer's help to handle. Many people are not sure what constitutes a personal injury case. We help individuals who are suffering as a result of accidents including those involving:
Major auto accidents
Dog bites
Slips and falls and other premises liability issues
Wrongful death
Bicycle accidents
Pedestrian accidents
Boating accidents on lakes and rivers
The benefit of talking with an attorney after an accident includes the ability to get advice from someone who is experienced in the area. We are honest and transparent with our clients. We will give you our professional opinion regarding what you are facing, including how long we think a case will take to come to fruition.
Call Me Today To Take The First Step To Recovery
In California, most personal injury cases have a statute of limitations of two years, meaning you must bring a case within two years or you lose the ability altogether. If you have been the victim of an accident, call our office today and protect yourself with a lawyer's help. You can reach the firm's Concord office by calling 925-267-3444 or send us a message online.